The Feisty B 30-day "film every day" challenge is now up!
adsense
This one is short and sweet folks- just like me on a really good day. 😉
Recently I had a meeting with a friend, Mike, owner of TCD Studios, to talk about collaborating on a few things and during the meeting, he mentioned that I REALLY should start Vlogging. I admit he's not the first or the 20th person to tell me this recently but TBH, I have avoided doing this for years out of fear of what others would think, mostly. But, I was so inspired after all of the badass posts by Gary Vee and a few vid's he showed me on Casey Neistat's YouTube page that I decided to face that fear head on and I started my very own vlog, Feisty B, the next day!
I am on day 6 of the 30 days that I challenged myself to shoot, edit and post EVERY DAY, NO EXCUSES! So far, it's been a challenge, to say the least, but I am having a freaking awesome time creating on the daily…. let's see how I feel come day 30!
I'd love for you ALL to like, comment, share and most of all subscribe to my channel! I will update my blog daily with posts from here on out and I'd love to hear from you.
Without further ado, I give you, "Feisty B"… episode 1-Salud!
<iframe width="560″ height="315″ src="https://www.youtube.com/embed/l7YvzCv3srU" frameborder="0″ allow="autoplay; encrypted-media" allowfullscreen></iframe>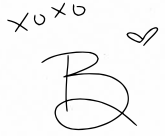 adsense