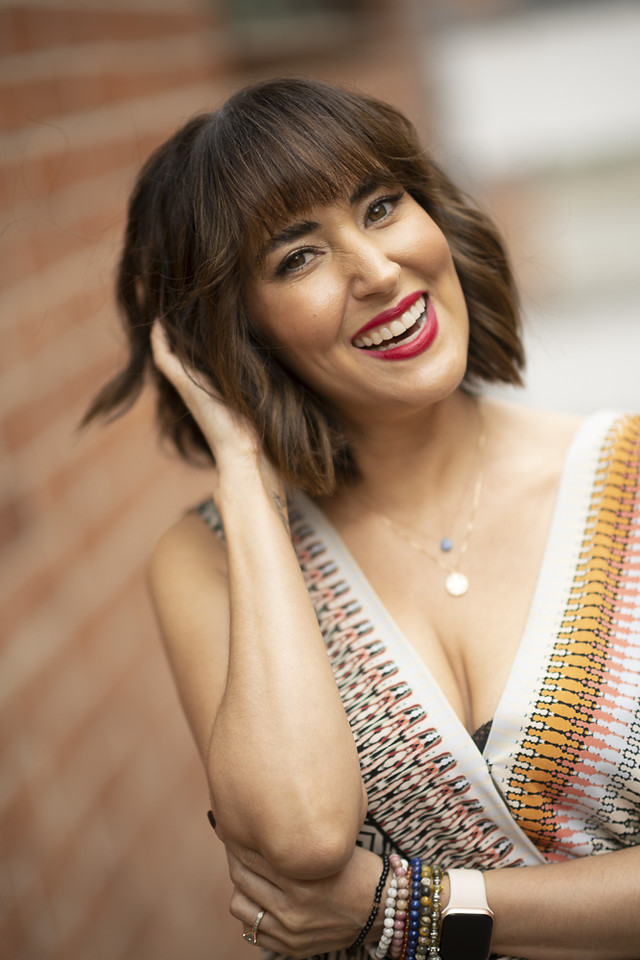 Welcome!
Thanks for stopping by.
My name is Burgandi Trejo Phoenix and I am a petite Multi-Ethnic, (46% Native/Indigenous/Mexican, 37% Spanish & 100% feisty), Bi, SAG-Aftra actor, dancer, voice-over artist, singer, & writer in Los Angeles, committed to accurately & authentically representing & portraying female/Mexican-American/Indigenous perspectives on & off screen.
I am the Brand Ambassador of the Entertainment one-page, Talentboom, and founder of The Actor Toolkit on Clubhouse and I love to write and make people laugh until they cry.
I love to dance salsa, I love a good mariachi song, and will find any excuse, to sing some karaoke!
I also am a bit of a health nut and I love finding healthy ways to cook, at home, BUT- just between us, I have a serious tortilla chip addiction and I make a mean guacamole/salsa from scratch!
I was born in Tucson, Az, and I grew up in a GIGANTIC family! (My mom is 1 of 14 kids & my day is 1 of 7!)
In 2010, the company I worked for closed and I decided to take a huge risk and leave Tucson to purse my dreams. So, I sold everything I owned, packed my car to the rim, and headed for the city, of angels.
I have a fur baby named Lola, whom I rescued because that's the only way I roll, (Rescue/Adopt > Buying from a breeder) and I would do anything, within my power(s), to help an animal or plant, in need.
My other half is the one and only, Carlos Ramzey Ramirez . We've been together for 12 years and in 2019, after 9 years together, I proposed to him and we eloped in the Big Sur forest on 10/10/2020 on what can only be described as the most breathtakingly beautiful day of my life.
I am a pescatarian, and lead a gluten-free, dairy-free, soy-free life, NOT because I moved to LA, but because I've eaten this way for a long time and respect myself enough, to treat myself, the way my body wants to be treated! And yes, I KNOW that fish have feelings too, (despite Nirvana saying they don't), but this is MY choice, at this time, in MY life. I would love to become a full Vegan and if I choose to, I will, when the time is right for ME. Do you dig?!
I love mother earth and I will always be a fierce advocate for planitary, animal and human rights. #landback #whoslandareyouon #blacklivesmatter #loveislove #beagoodhuman
My goal is to inspire and empower other BIPOC humans around the globe, to be the best, healthiest, version of themselves, to love themselves and their bodies, unconditionally-(something I have really struggled with throughout my life), to use their voices, stand up for themselves and what they believe in, to fight injustice and and of course, to never give up on yourself!
I'm excited to share my thoughts and stories with you all, Welcome to My Feisty Life!