New Year, New Hair- the Ken Paves Salon, more than just a pretty space!
adsense
At the end of January, I decided after being told about a billion times to cut my hair, to finally bite the bullet and chop 6 inches off. It was brought up several times to me, just in the month of December alone, that it was too long and distracting, for film, tv, and commercials. And while everyone has an opinion and you all know the saying, opinions are like- ok, you get my drift, I did it. NOT only because I kept hearing this from casting and people in various parts of the industry, but because, I realized that maybe after 7 years of not cutting it more than just an inch or so, that maybe the Universe was trying to tell me something. Maybe it wasn't a bad idea- it's not like it won't grow back- thankfully, my hair grows like a weed (#blessed), so what was I so afraid of?
Well for starters, I didn't realize how much my hair had become like my built-in security blanket; a place for me to hide within it's many thick layers and feel comforted by its weight- sort of like one of those therapy blankets with actual weights in it. Yeah- like that. It also became my identity and how most people recognized me- "Burgandi, you know, the one with the super long hair?". And all of you Latina's out there know that our hair is very much a part of our culture- in my house, having long hair went hand in hand with wearing earrings 24-7. I remember telling my mom I was going to cut it and her reply was, "NOOOOOOO, it looks so pretty long, just trim it mija!" It was also a topic of conversation anytime I met someone and if I had $1 for every person who asked me where I bought my extensions…I would be able to pay off my car. Speaking of that, I might be a little bit of a smart ass, so when someone asks where I get my extensions, I always reply, "From God". I swear people look at me and almost everytime ask, "God? Where is that??" L O L! Some people are not always the sharpest tools in the shed, amiright?! So anywho, back to my hair.
Being that it's 2018, I decided that this year, more than any year that came before, that I was going to do anything that scared me. Yeah, so about that….. I am terrified. BUT I also feel pretty AWESOME. Getting out of my comfort zone is somewhat of an addiction of mine and the biggest reason I have learned so much and grown tremendously. So, first up, cutting the umbilical cord that is my hair!
Being in Los Angeles, there are about a million "high-end" salons to choose from. But don't let the facade of a boojie looking space, fool you. When it comes to my locks, especially because I am a Latina/Native American woman with insane curls and frizzy texture, (think Chaka Khan) and enough hair for an entire tribe, (I am not exaggerating), I do not mess around!
Hence, the reason, I will only go to one place to get my hair-apy- the Ken Paves Salon!
Owned by the talented man himself, Ken Paves and his bad-ass lady-boss partners, Britt Stevens & Jillian Cherry, this team is definitely on point- not to mention G O R G E O U S!!!
The new space on La Cienega is not only absolutely B E A U T I F U L, but it's upscale, chic, design and classy vibe both inside and out in the dream-like courtyard, will have you forgetting all about the hustle and bustle of life in LA.
I have been going to the Ken Paves Salon for years, and I honestly can say there was never one time I left there unhappy or unsatisfied. My hair looks as good as it does because of this place and its amazing stylists and I can't recommend them enough!
I walked in and was greeted by Jillian, who is so nice & accommodating, all the while, multi-tasking like a champ! #ladyboss. A few minutes passed and Britt came out. She is always a positive beam of light and one of her many talents is making you feel safe and cozy in her chair. Within minutes, she had me feeling at ease about such a drastic cut- well, drastic for me anyway! She listened to everything I said about the type of cut and walked me through each step, leaving no detail out. I felt so good about my decision, that I didn't even drink the wine I was sure I needed….wow, she is really great at what she does! After a shampoo, blow-dry and straighten, my hair was ready to be cut.
adsense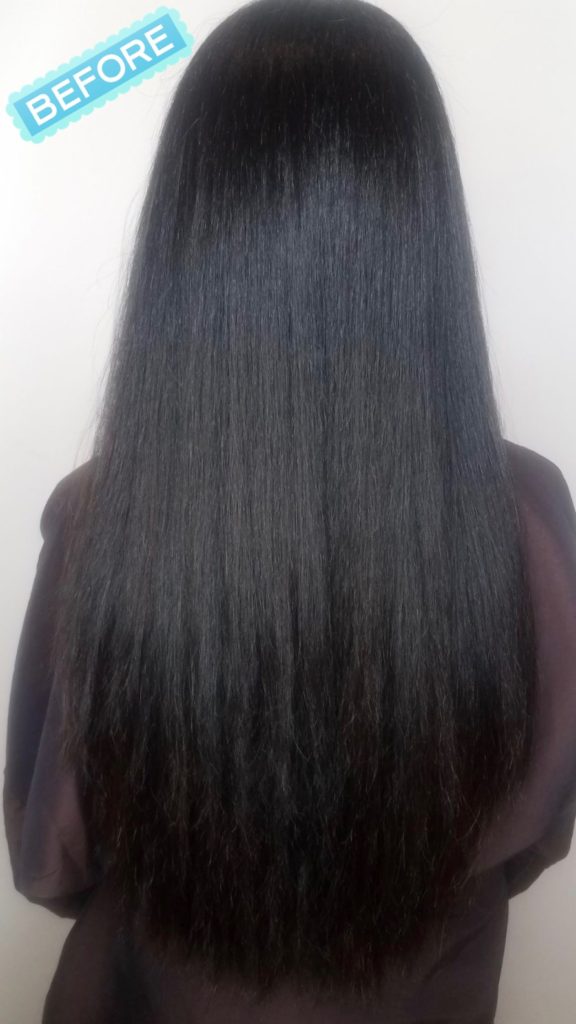 Looking back, I was so nervous, that I forgot to ask someone to take a pic or vid of the actual first cut, but if I had to describe it, it felt like inches of baggage was being lopped off and my head actually felt much lighter. It seemed like it all happened so fast and before I knew it, Britt said I was done!
Drumroll, please…….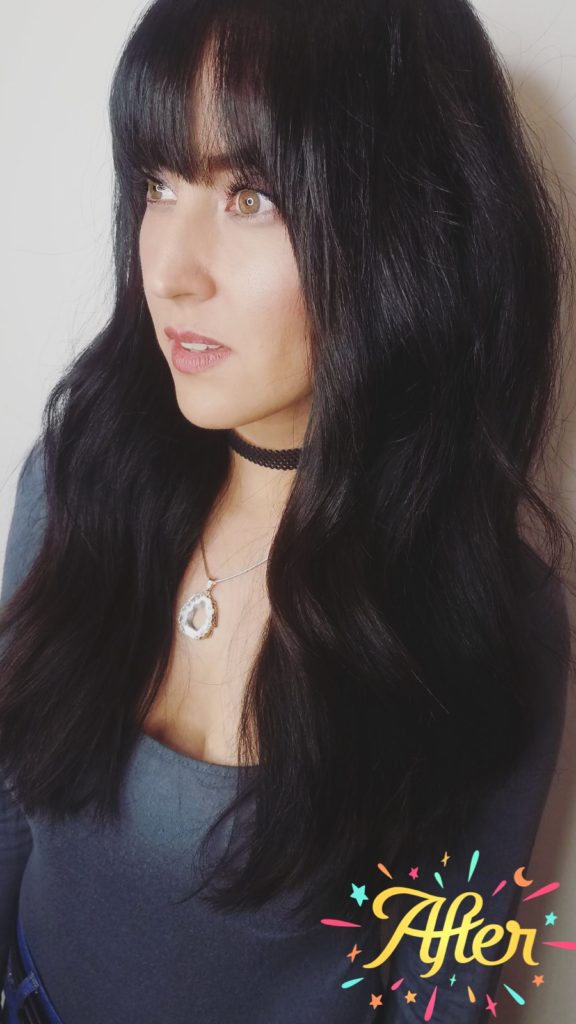 I LOVE it! I couldn't believe how bouncy and beautiful it looked and it felt so soft and light- and when I saw the before pic, I was surprised at how drab my super long hair looked! Wow- I needed this cut more than I knew and for so many reasons and I couldn't be happier! THANK YOU SO MUCH, Britt!!!
You can check Britt out and follow her here on her Insta page: @lookbystevens– also, be sure to follow @jillianbcherry and of course, @kenpavessalon!  AND, for all of you men out there that love a good barber, they just opened up a super sexy barber shop, on site! (Call Jillian for more info.)
In conclusion, if you're thinking about making a change to your look, do yourself a favor and call the Ken Paves Salon. You and your hair will be in the best of hands and you will be SO happy with the results.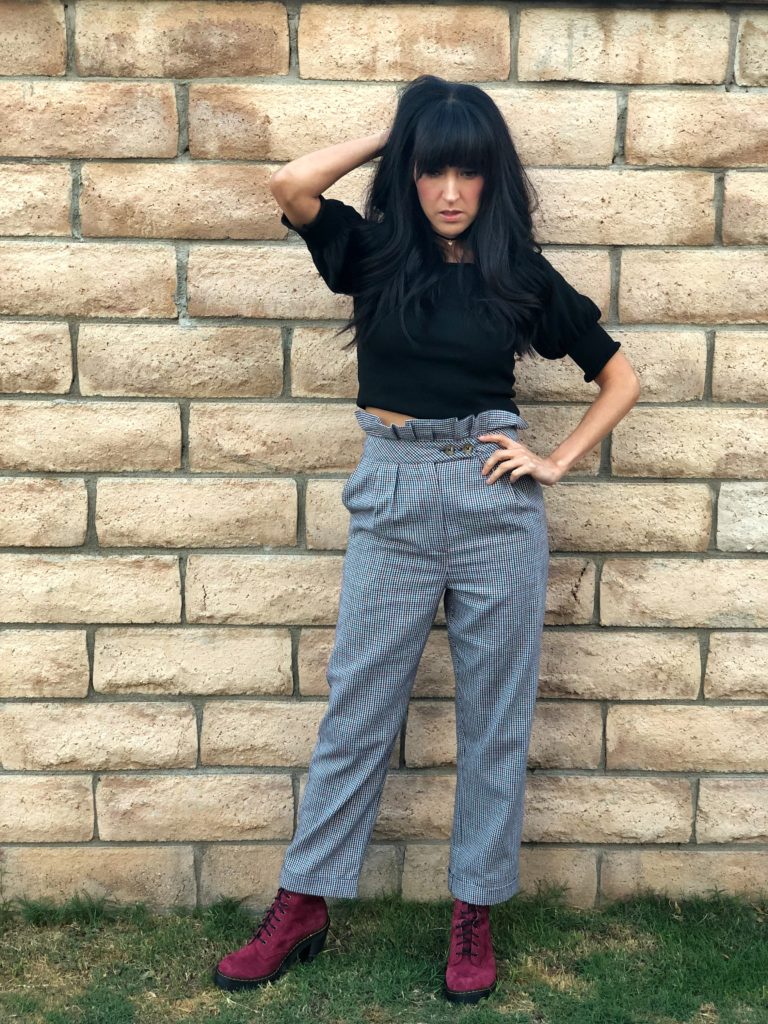 I'd love to hear from you locas y locos! What are some new things you're trying this year?
Comment below and subscribe to stay tuned because this is going to be a fabulous year full of surrender!
Hay Dios Mio.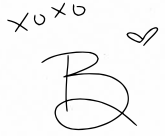 adsense