adsense
And by fun I mean working, on things I love and oh yeah, a car accident…(keep reading to find out what I'm talking about.)
Someone said to me yesterday, "Can you believe Christmas is 5 months away!?"….I immediately choked on my homemade organic, iced, coconut milk vanilla latte and said, "WHAT?!?!?!" It was then, that I blacked out and came to a few minutes later on my kitchen floor, only to realize that they were right….December is less than 5 months away!!!!!!!
Ok, ok…, so I might have added the fainting line for dramatic effect, BUT that's how it felt! Time is flying waaaay too fast! It's already the end of July and I am happy to say, it's only going to get busier from here.
What do I mean by busier?
Well, here are some great new things that happened to me this month!
I got a new car- BUT before I go any further, let me start by saying, I got into a minor car accident in which my car was deemed a total loss, hence, the new wheels. I would have rather not have had an accident, duh, and I am SO thankful no one was hurt, but everything happens for a reason and in the end I was able to get something more economic for as much as I drive in this gigantic city AND I will save a ton of mula on gas, so I am stoked! Here's what I got! (*Special thanks to Aaron at Autoland USA, Partners FCU & Progressive for making this as painless as possible!*)2. I signed with a new and awesome theatrical agency, Aqua Talent! I can't tell you all how excited I am to work with them and with Courtney Peldon! Great things ahead! Stay tuned for updates! #werk

3. I signed with a new print agency Role Models Management! Super excited to work with these ladies and LOVE their philanthropic business model! I look forward to doing a new print photo shoot very soon. Be sure to follow my insta page for a sneak peek of those shots! 4. I was given the opportunity to audition for the ABC Showcase AND the CBS Sketch Showcase! I had so much fun creating, OH, and I LOVED the challenge of creating 5 unique characters in 2 minutes! I am so thankful and am very grateful to have been able to meet the fabulous casting folks at both networks! Here's a film still from one of the auditions I did. 5. I went back to class at Stuart Rogers Studios and was reminded how amazing this community of actors are and not to mention SO talented! Looking forward to class on Tuesday!6. I got to spend some much-needed time with my parents! We explored the city, took a day to go to Santa Barbara, went to a train exhibit, finally saw the Last Book Store and ate a lot of great food! I am so thankful for them both. They are great human beings. Their love, support and constant reminders that everything is going to be alright are beyond appreciated and of course, I am thankful they are honest with me and never hold anything back, regardless of how much I don't want to hear it. They have taught me so much about how to trust my gut and to forgive, always, despite the wrongdoing. I hate to admit it but you guys are right, way more than I realized until recently…who knew…and ps that is the ONLY time I am ever going to admit that. 🙂
All in all, this has really been a great month and so much more happened! 4th of July at the beach, Yoga in Malibu, I started writing my first short film and started a few new workout routines that are whipping me into serious shape! I also connected and re-connected with some cool af people who are beautiful inside and out! These creative peeps are such amazing artists who are encouraging and confident in their abilities. It's SO refreshing to be surrounded by kind, genuine artists whose talent in beyond inspiring. These people not only allow me to be my total and complete self but they contribute to our friendship and to society and their momentum is contagious. THANK YOU UNIVERSE- YES PLEASE!
Kindness >Flattery.
adsense
Oh and on a side note, news flash people, THE WORLD DOES NOT ONLY REVOLVE AROUND YOU AND YOUR NEEDS! STOP THE TALKING AND START THE DOING!
Hey, it's called my feisty life for a reason…..
Comment below with all of the awesome things you've been up to and tell me what your plans are this weekend! I know I, for one, will be seeing Atomic Blonde!!!
OH! One more thing: ALL YOU SAG-AFTRA members out there MAKE SURE YOU ALL VOTE! DO IT!
I hope you all have a kick ass weekend!
Onward & Upward & NEVER Backwards!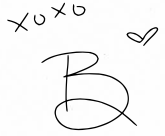 adsense