adsense
That's right! It's Wonder Woman folks! (Well, technically it's a Wonder Woman parody. But nevertheless it's STILL Wonder Woman!)
But- it's not Gal Gadot of the AWESOME new Wonder Woman film, directed by the AMAZING Patty Jenkins, it's actually…drum roll please…..ME! Yes, you heard…er…I mean, read it here first! I am happy to announce I have been cast as Wonder Woman for the 2nd year in a row, (yay!) for the Hollywood Fringe Festival show Vintage Box, playing THIS MONTH ONLY, at the Lounge Theatre in Hollywood!
This fun family friendly show is a parody play based on classic, TV and we are bringing two shows, Dragnet and Wonder Woman to the stage for 5 nights only, starting Friday, June 16th at 12 Midnight!
No clue what Dragnet is? NOT TO WORRY! Embarrassingly, I had no clue what Dragnet was but now that I know, it's a pretty cool show for being so dang old! (JK, I love old school TV/Film.) And I definitely knew what Wonder Woman was…Lynda Carter, you are my spirit animal AND we are both from Arizona!!! (#ARIZONANS) Long live Diana Prince!
You'll laugh, (we hope), cry, (ok so, no one has actually cried..YET- but we plan on making someone cry from laughter this year!) and most of all, feel as though you took a trip back in time, to a time where people still smoked in hospitals, churches, air planes, etc…you get the idea, OH AND, actually had to turn on/off GIGANTIC TV sets by HAND….GADZOOKS!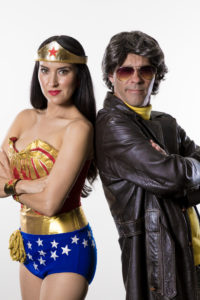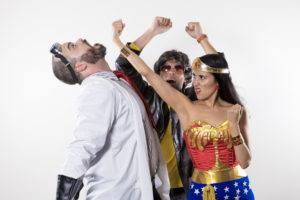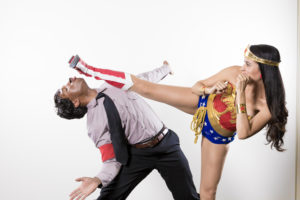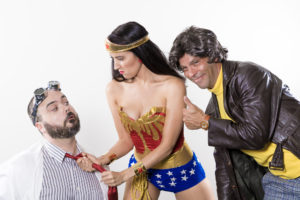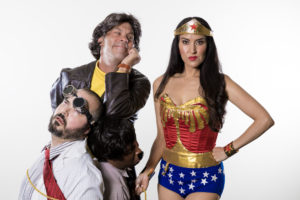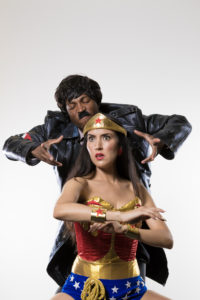 Stage Against the Machine is the super cool theatre company behind this groovy show and not only are they a 5013c, Non-Profit theatre company, ALL of their show tickets are Pay What You Can AND, they give back 30% of every shows proceeds to a different charity! This year they are donating 30% to the Pasadena Humane Society!
There is a raffle at every show, courtesy of Talentboom! For every $5 you spend, you will get one raffle ticket. If you are an actor, writer, casting director, hair stylist, makeup artist or work in ANY part of the entertainment industry, check out Talentboom and sign up for a FREE profile! They are the industry's leading website for creatives and their site is designed to make YOU stand out from the crowd!
adsense


This fantastic show is written and directed by the talented mind of Travis Stanberry and produced by Stage Against the Machine founders, Kelly Carlton and Damian Robinson- trust me when I say, you DO NOT want to miss this show ladies and gentlemen!
This show is also oozing with talent and quick-witted humor, starring Travis Stanberry, Ben Atkinson, Ian Andrew Jones, Jeff Perdue, Damian Robinson and Burgandi Phoenix. (Hey, that's me!)
So, if you want to be entertained, and I mean REALLY entertained, COME SEE VINTAGE BOX!
Don't get left in the dust, tickets are going fast! Click here to get yours now!
You will not be disappointed…Be there or be square!!!
See you cool cats at the show!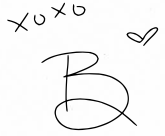 **Disclaimer: I was not paid to write this article about Wonder Woman and/or the Wonder Woman Franchise**
***All Wonder Woman promo photos by Matt Kamimura/Wonder Woman Costume by Will Brattain***
adsense