If you haven't subscribed to Mimosas with Michael, you're missing out! I was a guest on the Mimosas with Michael podcast last month and it was awesome! Michael Columbe is a multi-talented AF, bad-ass friend of mine and when he asked me to be a guest on his new podcast, I obvi said Hell-to-the-Yes! Listening to his interviews with other guests, Michael is not only super funny, but he's also a really great listener and makes anyone he interviews feel like they are fabulous, just the way they are. I enjoy listening to his podcast so much, that I found myself binge listening and was bummed out when I'd listened to all of the episodes. LOL He has some great guests and it's so cool to hear their stories and relate to their lives, especially when they are extremely different than mine!
We had such a fun convo and his sound engineer/BFF Richard is a cool guy with a great laugh, as you will hear Michael mention in my episode which, if you haven't checked out yet, click below and listen right the F now! And don't forget to subscribe to him on Soundcloud.
adsense
Comment below, I'd love to hear your thoughts, subscribe to get notified of new posts and I'd freaking love it if you shared this with someone you think would like it.
Have a great weekend!!!!!!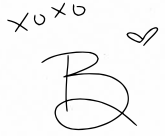 adsense