adsense
It's that time again- the time of year, when my favorite TV shows, either get cancelled or renewed. Yikes.
It's a nail biting time for anyone currently on a show and especially for the fans of said shows. On a side note, can I just say that I can't even believe it's the middle of MAY!?! Where the heck does time go??? Anywho, I digress. So, what was I talking about? Ah, yes, TV shows! Ahem, so as you can all imagine, when I finally saw the article on ET online, I stopped everything I was doing and prepared myself to accept whatever the network/television God's had decided. I read as quickly as I could to see what was coming back and what was getting, gulp…..cancelled. This is where I have to admit, I was not happy with some of the cancelled shows I was reading about and was sad to hear; OMG SCANDAL is ending?! NOOOOOOOOOOOOOO! Whhhyyyyy ABC? I can't tell you all how much I love this show…Kerry Washington, you are extraordinarily talented and one of my #fav spirit animals….and Shonda Rhimes….one word, QUEEN. This entire cast is just….badass! You will be missed fo'sho.
So, on that note, here are a few of my fav's that are gracing us all with their presence, in order of my binge watching obsession.
Numero Uno: THIS IS US on NBC
Unless you have been living under a rock, you know and have watched, This is Us! This show is A-M-A-Z-I-N-G to put it lightly created and written by the creative word and producer God, Dan Fogelman. From the first episode, I was hooked and I think it's safe to say, we ALL were. This family friendly show is heartwarming & heartbreaking all at the same time and I can't think of one time that I've watched, and didn't ugly cry. Not to mention, the ALL STAR cast of actors, Mandy Moore, Milo Ventimiglia, Sterling K. Brown, Chrissy Metz & Justin Hartley, just to name a few, which reel us all in and have us hanging on their every word, in every single episode. I get chills just thinking about it. SO freaking excited to see what Seasons 2 AND 3 hold! 3 cheers for this is us!
Numero Dos: Lethal Weapon on Fox
YOU GUYS- I LOVE this show SOOOO much! I am giddy AF that this is back for a 2nd season! First of all, I love, love, love, Damon Wayans and I've developed a serious school girl crush on Clayne Crawford – that smile and that hair AND he's talented AF? Yes please. Add these men with the powerhouse, Keesha Sharp…Yup- I'm a fan fo' life! I can't wait to see the trouble that comes their way and what crazy high building Riggs jumps off of in Season 2. #riggsandmurtaughforever
Numero Tres: Superstore on NBC
AHHHH! I am SOOOO glad this show is back for a 3rd Season! It seems like only yesterday that I was watching the 1st episode and choking on my Non-GMO, organic popcorn, as I snorted with laughter! (Sadly, this is NOT an exaggeration.) I haven't seen one episode where I am not LMFAO-ing and who isn't? With all of the quick witty dry humor mixed with sarcasm AND sprinkled in moments of "AWWWW", this show is one I binge on the regular. I also have MAD RESPECT for America Ferrera– this MAJOR #LadyBoss is all sorts of talented and the word inspiring is a huge understatement. Anyone who can be as gracefully strong-willed and determined, on and off-screen, AND do justice to and for all of the Ugly Betty's out there, the way she did is someone I definitely want to support! And let's not forget how hilarious everyone is, in their own awesome way, in this show!!!! I mean, Lauren Ash, Mark McKinney, Nichole Bloom, Ben Feldman & Colton Dunn, just to name a few, keep me laughing from beginning to end. Is it time for Season 3 yet?!
adsense
Numero Cuatro: JANE THE VIRGIN on The CW
Ok…this is the one show that I have followed EVERY SINGLE episode of, as they aired, like it was my religion! I LOVE THIS SHOW! Gina Rodriguez is freaking phenomenal, to say the least. I remember going to the premiere of Filly Brown and she was mesmerizing to watch both on the big screen and in person. Her energy was contagious and her classy yet very confident attitude is something I will never forget. Ok, back to the show. I love the storyline in this show and how it is always changing, ever so slightly, yet manages to throw me for a total loop and make me second guess everything I think/feel about the characters. Speaking of characters, these awesome actors, Jaime Camil, Ivonne Coll and Andrea Navedo, to name a few, are so unique yet, you, and by you I mean I, start to believe they are actually a family. Sigh, I live for a good telenovela… I am on the edge of my couch for Season 4! #JTV #ILY
Numero Cinco: The Good Place on NBC
OMG, I am SO forking happy that this forking show is coming back for a 2nd season!!! Besides that fact that I am a huge fan of Ted Danson & of course, the funny as h-e-l-l, Kristen Bell, this show seriously made me jump with excitement every time a new episode aired and then, it shocked the ish out of me, to find out where they were and let me tell you all, it's NOT what you think!!! Or at least it was not what I thought. These writers are gooood, really good. For real. There is definitely no other show that has both, made me want to eat frozen yogurt and want to be a better person, JIC there is a son of a bench, like Michael in the afterlife that wants to seriously fork with me! (Did I also mention I am OBSESSED with the fact that the curse words aren't curse words and that fork is probably my #fav?) I can hardly wait to see what is in store for everyone in season 2, no bullshirt, I think it's safe to say, we are all SO READY!
Numero Seis: My Crazy Ex-Girlfriend on The CW
Rachel Bloom and Aline Brosh McKenna YOU LADIES ARE THE SHIIIIZ! Holy crap, I don't even know where to begin. This is another one that I can't stop binge watching. And not only because it's extraordinarily different from anything on the airwaves, but I am a sucker for anything musical and this chic, and the majority of the fab cast, can sing their asses off! Plus, the choreo, the funny AF musical moments, that are SUPER unexpected sometimes, the sad af moments, (episode 213) and last but not least, the array of quirky characters like, Pete Gardner and Vella Lovell, they have my heart and loyalty! THANK GOD for creative peeps who are willing to step outside the box! Hallelujah for season #3!
There are obviously more shows that I love, duh can anyone say The Goldberg's, Big Bang Theory, Black-ish, Fresh off the Boat (and pretty much anything on ABC) & LUCIFER on Fox?!
A gigantic CONGRATS to ALL of the shows, casts and crews, that are coming back for another season! #RIP to the shows that didn't make the cut. I am so sad to see MANY of them, (2 Broke Girls, American Crime, Dr. Ken), disappear into the white noise. But hey, there are always re-runs and online streaming, RIGHT?!
Onward we must go!
I hope you all enjoyed reading my picks I'd love to hear from you! What shows are you excited and/or bummed about?!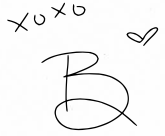 adsense