I went to 'The Fit Expo' with the Elixicure team and it was awesome! It was a 2-day event and there was every type of health company you could think of; from supplements to food to workout gear to kombucha there was no lack of unique product and there was something for everyone. If you've never been to something like this and you LOVE health and fitness, like I do, you NEED to check it out! It's like Disneyland for health nuts, so naturally, I was in heaven.
adsense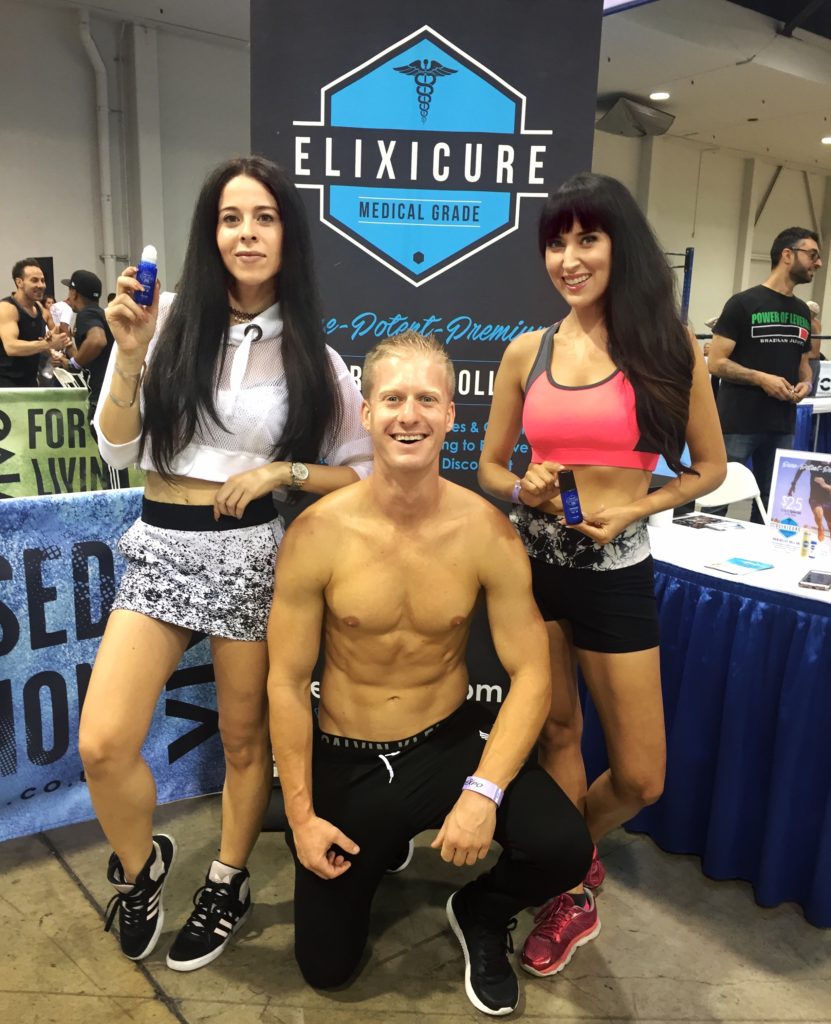 I felt like I had walked into a gym the size of a convention center….oh wait, that's exactly what I had done. This place was full to the brim with gigantic dudes and ladies lifting weights, doing insane tricks on bars, guys doing push-ups and one strong man even lifted me above his head…which was terrifying and I don't recommend it- unless the guy is Thor.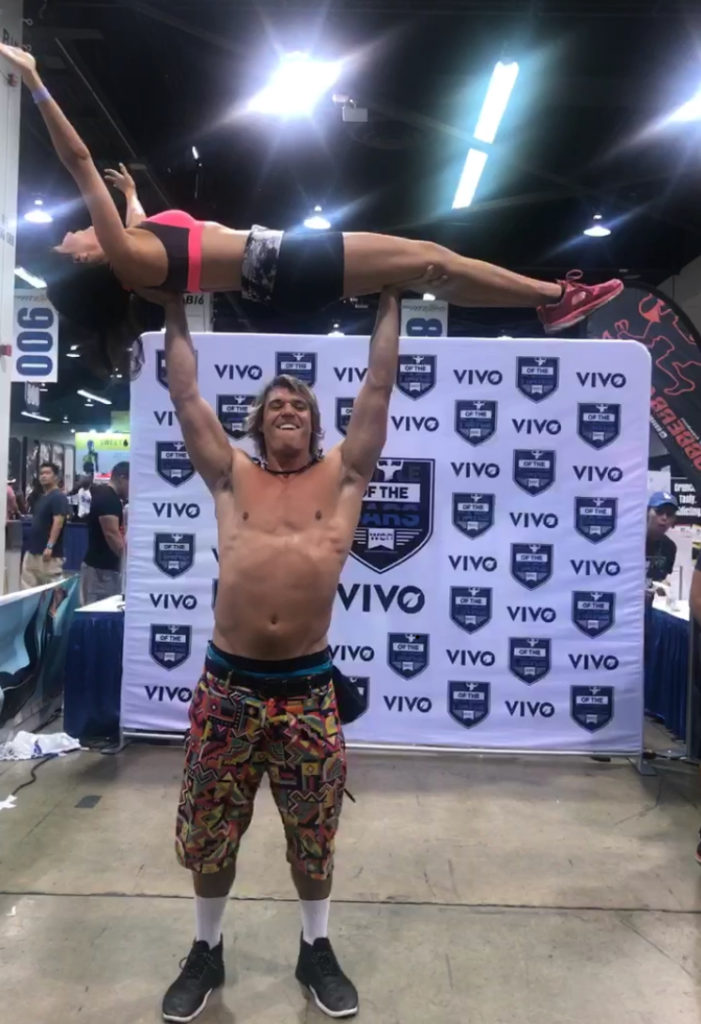 This was such a fun experience- I had never been to the Fit Expo before, although living in LA LA land, I've heard PLENTY about it!
And while there were SO many awesome products, there were a select few that definitely stuck out to me.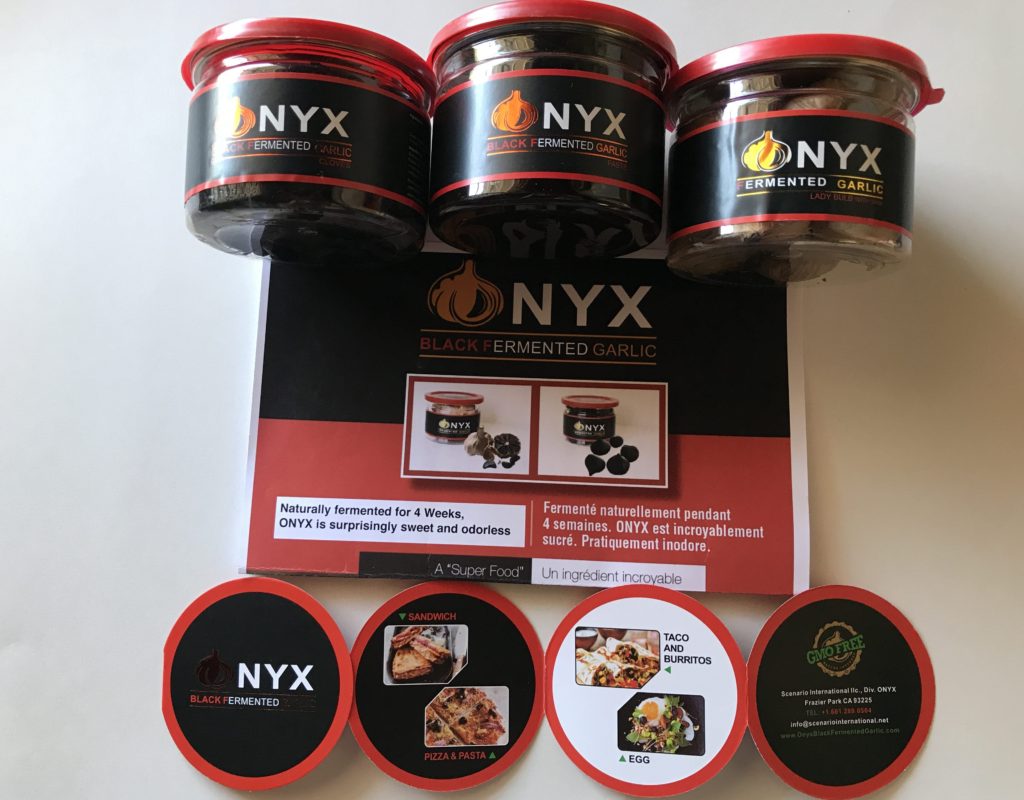 One of my most favorite products is definitely ONYX Black Fermented Garlic!!! I LOVE garlic in general so when I saw the booth I went to try some immediately. It has a ton of anti-oxidant and probiotic properties and is considered a superfood! It is naturally fermented for 4 weeks and contains 3x the amount of Amino Acids because of the fermentation process. They sell cloves of it, full bulbs and even a paste that can be used as a vegan bullion base! It has this sweet, chewy texture, like a garlic gummy but with none of the sugar or gelatin that gummy's have. I had a serious belly ache from something I had eaten earlier and the woman at the booth told me this would help. The woman we talked to, Elke Heitmeyer, was so knowledgeable- she gave us lots to try and within an hour my belly felt much much better! If you haven't tried anything like this, or you've been wanting to try it, I highly recommend it! For more information, email Elke at [email protected]  and tell her I sent you!
Another is this amazing company called Lakanko! They make zero calorie sweetener from Monkfruit. Yup, that's right!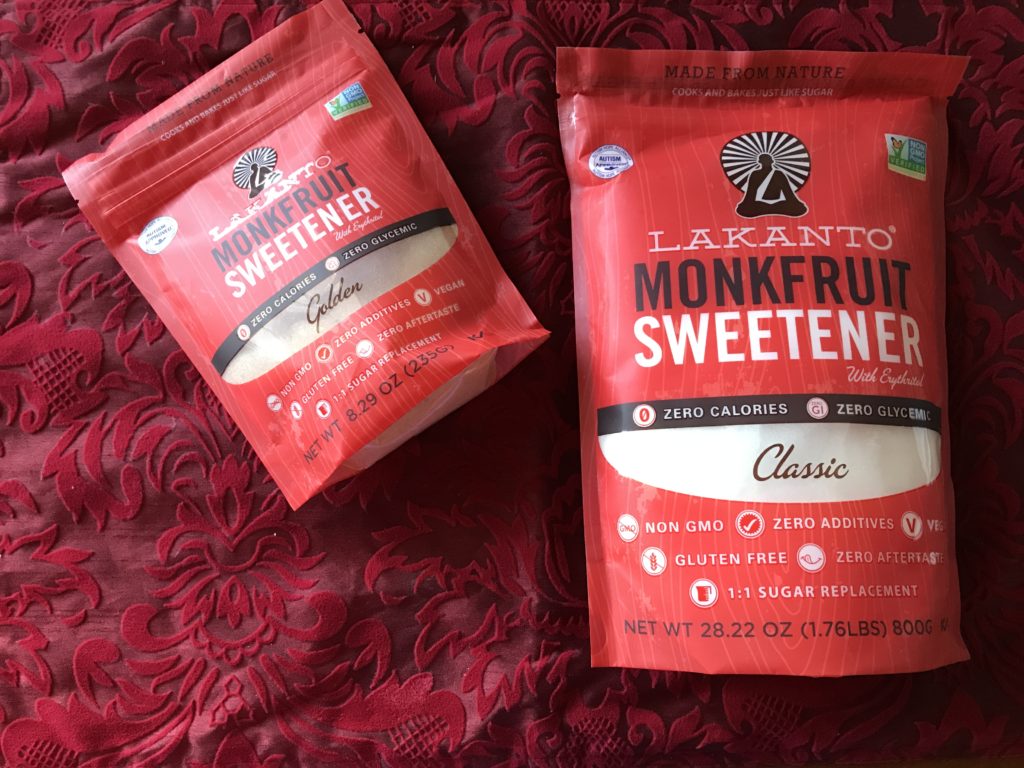 I met Brett when we walked up to the booth and he told us all about the product. I have to admit, I was so busy gulping down their Matcha & Chocolate probiotic drink, that I didn't really hear anything except Gluten-Free, Dairy-Free, Sugar-Free! SOLD!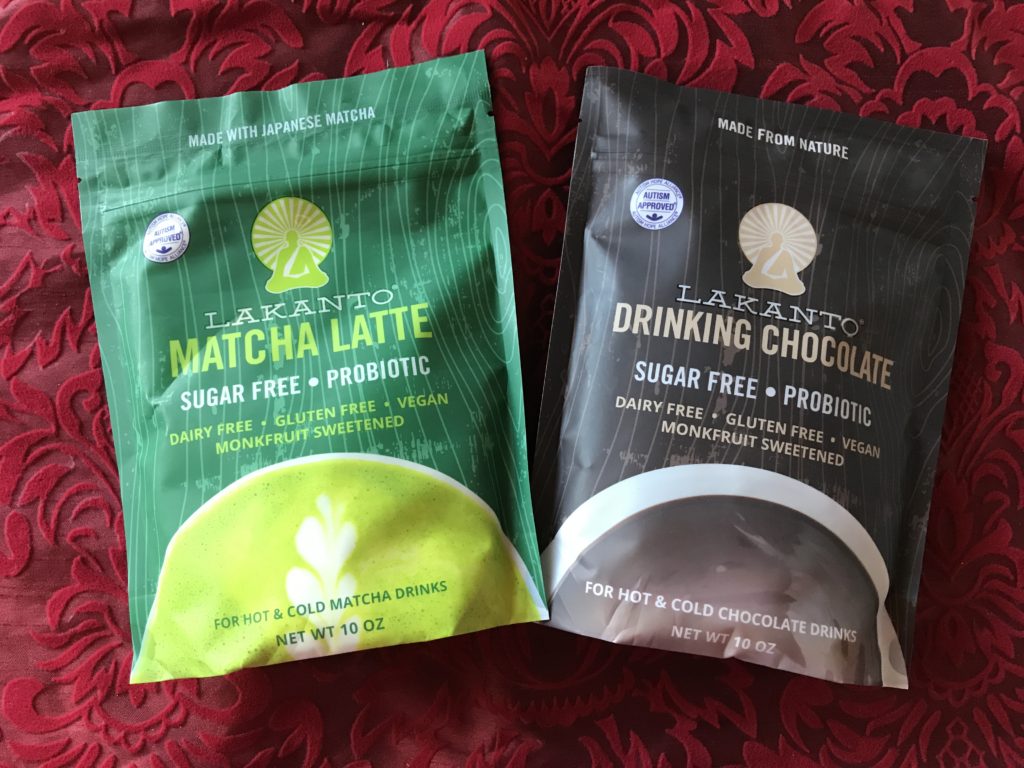 They are SO good!
They also have a low carb, gluten-free pancake, and waffle mix and a monk fruit powdered sugar, monk fruit sugar substitute, maple syrup and lots more!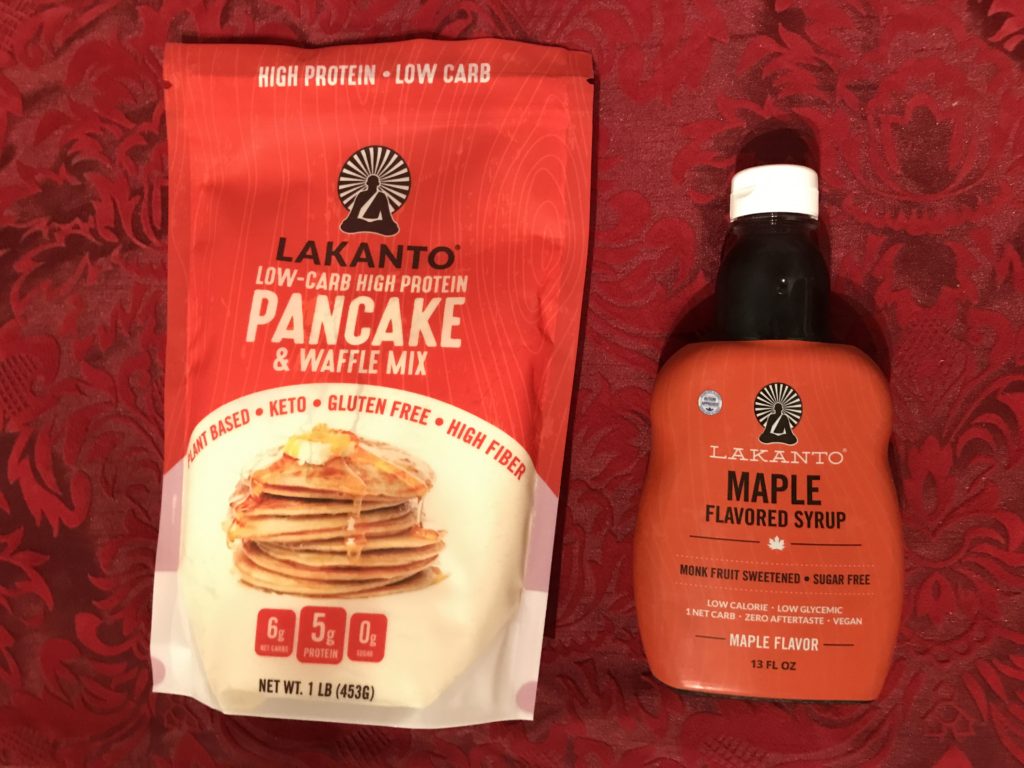 Click here for full list of products they carry and use code burgandiphoenix to get 20% off of your order!!!
adsense
OK, seriously-have you guys tried Barnana???
These bit-sized banana bites are SO FREAKING GOOD!!!!! You guys- FOR. REAL.
I can eat an entire bag in one sitting….and have…more than 5 times. #Yolo right? (Is yolo even still a thing?) Any-who, as I was saying, BARNANA!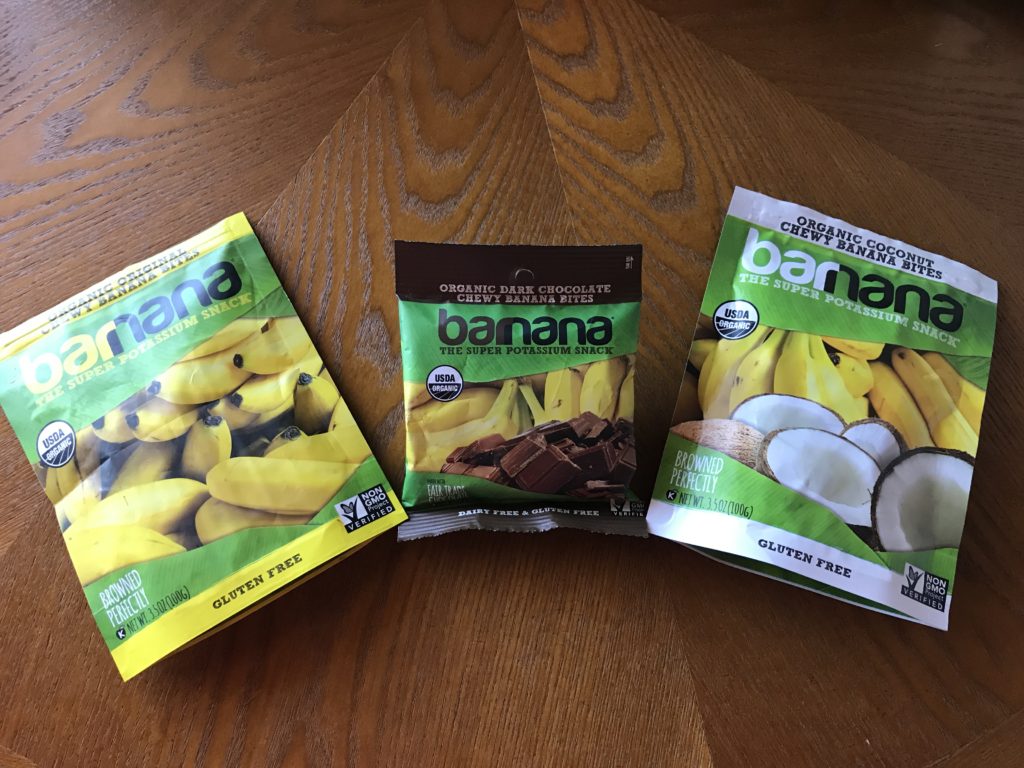 These organic, Gluten-Free, Dairy-Free snacks are full of potassium and fiber and are such a good way for me to control my hangry issues. #thehungerisreal
There are SO many flavors, like dark chocolate, peanut butter, and my absolute fav coconut! Click here to see all of their awesome products and use the code: gorillaeverything for 25% off of your order!!
And last but certainly not least,
The last thing isn't food related, shocker, but it is AWESOME and smells so good, I want to eat it!
Body Boost Stretch Mark Oil by basq, is for all of the gym obsessed, fitness loving weight lifting babes, BUT can also be used to prevent stretch marks during pregnancy or weight gain! They have 2 different scents, Lavender Vanilla & Milk & Honey.
Their all natural ingredients also help your skin heal, lock in moisture and I've definitely seen a visible change in the lightening of my stretch marks since I started using it! (Yes, we all have stretch marks…#duh)
Founded by these two lovely ladies,  this beauty product is sold everywhere from Bed Bath & Beyond to Amazon- so all you ladies out there, you will definitely want to check them out! Click here www.amazon.com/bodyboost and use code BBFall25 to get 25% through the month of November.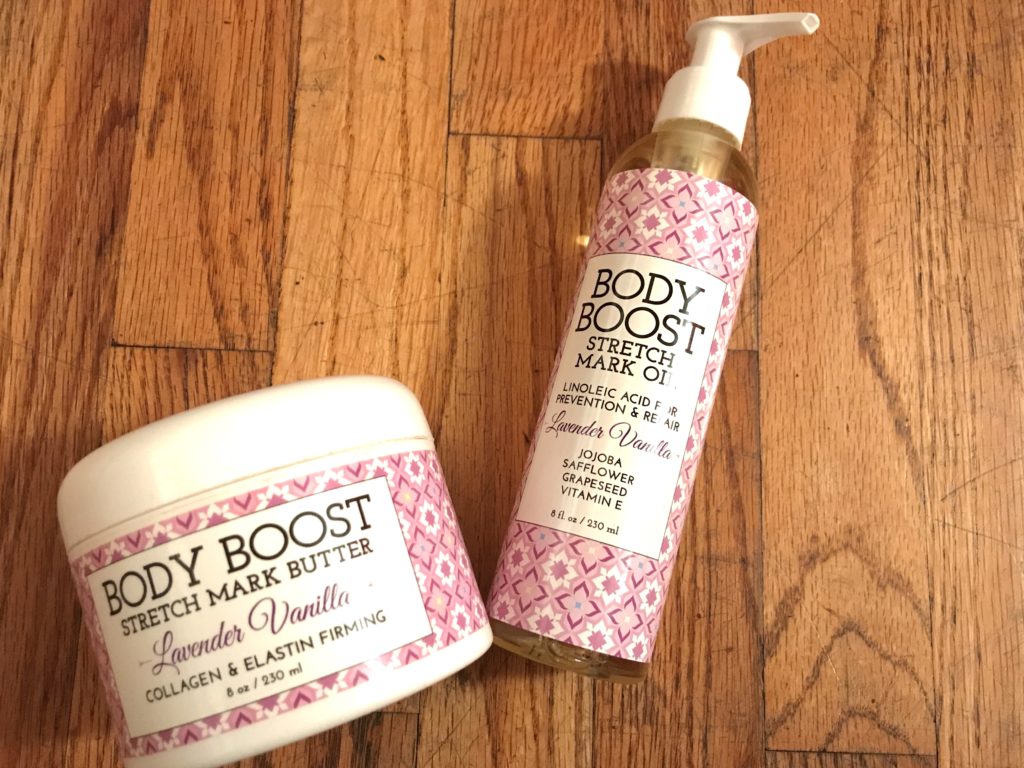 Well, there you have it! These were my fav's. And although there were SO MANY other great brands like, Mis Ranchito, Epic, Dave's Bread, Spry Gum, C20, IRing etc, the above were my top.
I will absolutely be at the next Fit Expo in January of 2018 and can't wait to see all of the other great health conscience companies that attend!
What are some of YOUR favorite health-nut products? Comment below!
Have a great weekend!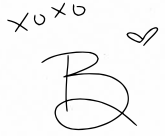 adsense