adsense
Me, speak my mind?! Never! Ok, I speak my mind ALL THE TIME!
Which is one reason, I am so exited for my friend's over at Stage Against the Machine….they are an awesome, "Renegade, Pay What You Can Theatre Company, that Gives Back"!
On Tuesday, March 14th, they are holding a "Pay What You Can" Fundraiser called The Aftermath and 30% of the proceeds will benefit CHIRLA, an organization dedicated to fighting immigration reform, since 1986! OMG, that's a LONG time and SO phenomenal! Bravo Chirla! Thank you for all that you do!
There will be wine, appetizers & tons of great company! Not to mention the talented actors, rappers, dancers, poets, comedians etc, that will be performing that evening! (Click the link below to get all of the info & to get your tickets, before they are gone!)
https://www.eventbrite.com/e/the-aftermath-a-fundraising-event-tickets-32271788789?aff=es2
I am also, SUPER happy to be part of this amazing event, as my alter ego, UH, I mean, prima, (cousin), Chiquita Bonita, is going to be the MC for the evening!
adsense
Chiquita is an educated cholita who's message is, to ALWAYS, #spreadthelove and to never judge! She has a heart under her right eye and her "sign" is a heart she forms with two hands. Oh, and because she is obsessed with pink, she wears an pink bandana and talks often about "la chankla".
You have to see it to believe it. Check her out below & be sure to subscribe, like, follow etc!!!
Instagram | Snap (@mividachola1)| Twitter | Facebook | YouTube
I CAN'T WAIT-SEE YOU THERE!
XO,
~B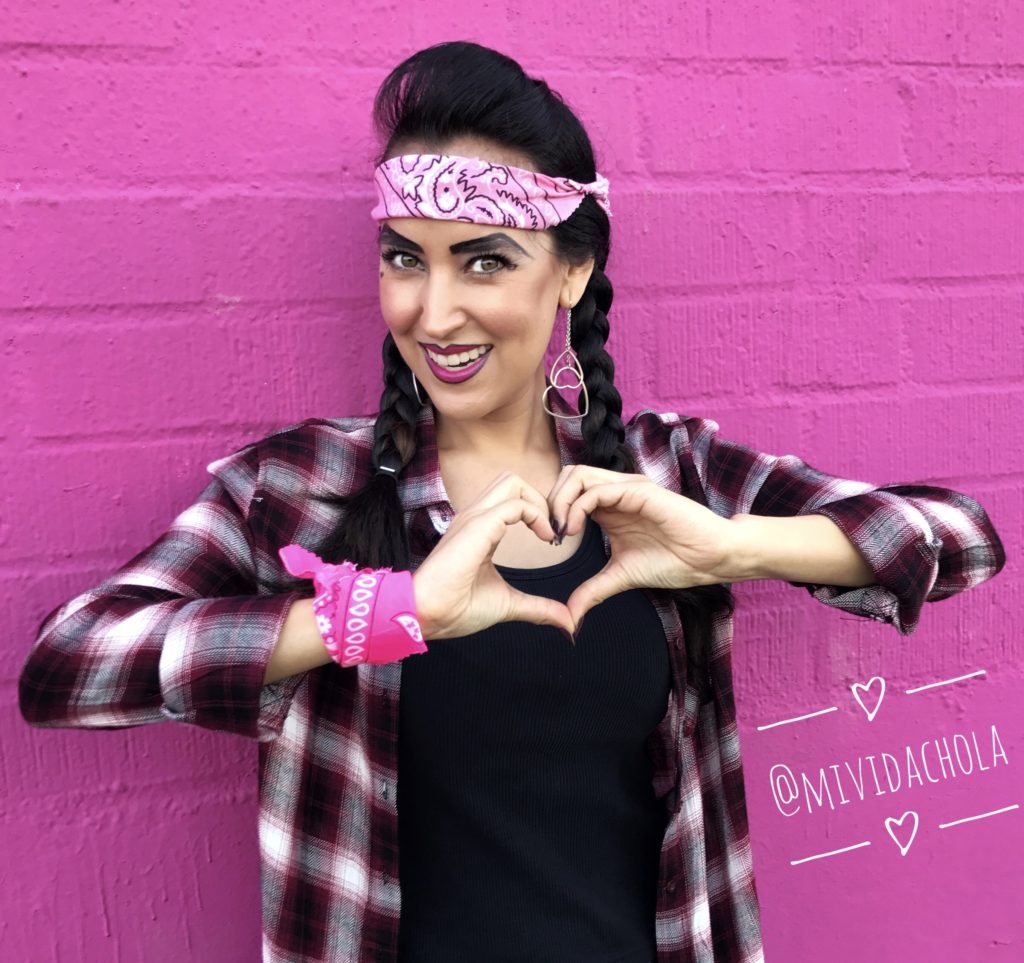 adsense