The Hollywood Actor Springtime Meet & Greet Is One Event You Don't Want To Miss!
adsense
I'm an actor who L O V E S to network. It's in some ways a guilty pleasure (obsession) of mine because not only do I crave the need to meet new people constantly, as a human but I also L O V E to connect people! AND this is another reason I L O V E being the face of Talentboom! Anytime I get to collaborate with like-minded, talented industry folks I'M THERE!
But, you don't always get what you pay for- right?! We all know that in Los Angeles, there is something going on 24-7/ 365, and we also know that most of the events that claim to be "Networking for Actors & Industry Pro's" tend to be an ish- ton of people packed into a loud crowded space where everyone is sipping a crappy cocktail and eating a plate of chips & salsa- the "food" that the event advertised in their ticket price. #LAME
This is why I am SO excited to be hosting the L.A. Actors Springtime Meet & Greet event on March 1st!
Presented by L.A. Reel House, Talentboom & The Headshot Truck, this event is not only a GREAT opportunity for you to meet & build a collaborative relationship with them BUT to also meet, the Self Management for Actors Goddess, Bonnie Gillespie!
There will be food, (and I mean ACTUAL food), Specialty Cocktails, and each attendee will receive special discounts from each company PLUS receive a raffle ticket for one the AWESOME prizes listed below!
adsense
1) 2 Self Tape Sessions at the L.A. Reel House!
2) $50 Visa Giftcard AND a premium Talentboom account free for 1 year!
3) 2- 1 Look Headshot sessions with the Headshot Truck!
4) Self Management for Actor's Book by Bonnie Gillespie
The best part, well besides that yours truly will be hosting, #meow- is that EVERYTHING IS INCLUDED IN THE TICKET PRICE! Whoot-Whoot!
Tickets are selling very fast and the Early Bird discounted tickets are almost sold out already!
Don't miss your chance to do something productive and positive for your career- click here to get your tickets now!
Comment below and let me know if you're going & while you're at it, check out my talentboom page and LMK what YOU think!
See you on March 1st!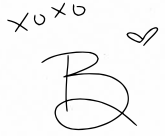 adsense