Don't Miss The Taco Thursday Event with Casting Director, Jamie Castro!
If you know anything about me, you know I LOVE a good party especially one with tequila, tacos, and awesome company! This is why I am so excited to be hosting the upcoming #TacoThursday Event with Talentboom, ISpeakLA, The Headshot Truck & special guest speaker, casting director lady boss, Jamie Castro!
Thursday, September 13th, 2018 from 7p-10p, come and join me and some pretty badass entertainment industry folks! This is a night of mixing, mingling, munching and much more, that you don't want to miss!
DJ Henry Noble will be there spinning some awesome tunes, and there will be plenty of tacos, cocktails, and desserts to stuff your face with. (Vegan options too!)
Every person gets ish' tons of discounts and goodies, just for attending AND 2 raffle tickets upon entry! The raffle has some pretty sweet prizes; a screenwriting class with Pete Goldfinger or an IMDb laser coaching session with, Kari Nissena. Also, can anyone use some free CASH? Yeah, we thought so. PLUS SO. MUCH. MORE.
I don't know about all of you but I always jump at the chance to meet new people in the industry, especially in a casual, fun environment with food, cocktails and plenty of good vibes.
Ticket are selling so fast, that we had to order more food, which is NEVER an issue, am I right!?
So if I were you, I'd click the RSVP link below ASAP to get your tickets NOW, before they are gone, like the wind!
See you all there!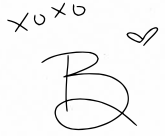 adsense