Gladys Tamez Millinery- Why You Need One of Her One of A Kind Hats, NOW!
adsense
Spring has officially sprung and I don't know about all of you, but this is one of my favorite seasons, fo' sho! From new beginnings to colorful flowers blooming all around, it's that time of year that reminds me to spring forward and forge ahead. It's also a great time to try new things, get rid of old baggage and Spring clean the ish' out of my life! This year, I decided to do all of those things and much more and I have to admit, I feel so much lighter!….Now, to address my tortilla chip addiction head on!….Ugh…who the hell am I kidding, that is never going to happen. What's that saying? "Acknowledging you have an issue is the first step"… or whatever… yeah, acknowledged. Whew- I feel better already…and I'm also REALLY craving some tortilla chips now. #thestruggleisreal. Anywho, back to the subject at hand. Spring and my most favorite thing I've done this Spring, thus far- I went to visit the fabulous and extremely talented and beautiful, inside and out, the Queen, Gladys Tamez.
The first time I met Gladys Tamez, was years ago, at a birthday party for a super cool, fashion designer friend of ours. Gladys was actually one of the first people I saw walking in, from a distance…her beautiful posh hat drew my attention immediately and I asked Carlos, "Who's the lady in the hat? She has amazing taste!" Little did we know that she was a dear friend of our friend, so our introduction was filled with so much love and warmth and we all had some awesome conversation and of course Tequila.
Not only does this talented Mexican woman have amazing, taste, impeccable style and is kind, funny and can make anyone feel comfortable and beautiful, she is also the owner Gladys Tamez Millinery in downtown Los Angeles. She is a milliner or, my fav term, a hatter and that beautiful hat on her head? Yup, she designed it.
Carlos and I had the chance to go to one of her first showrooms and I had so much fun taking pics with some of her awesome hats!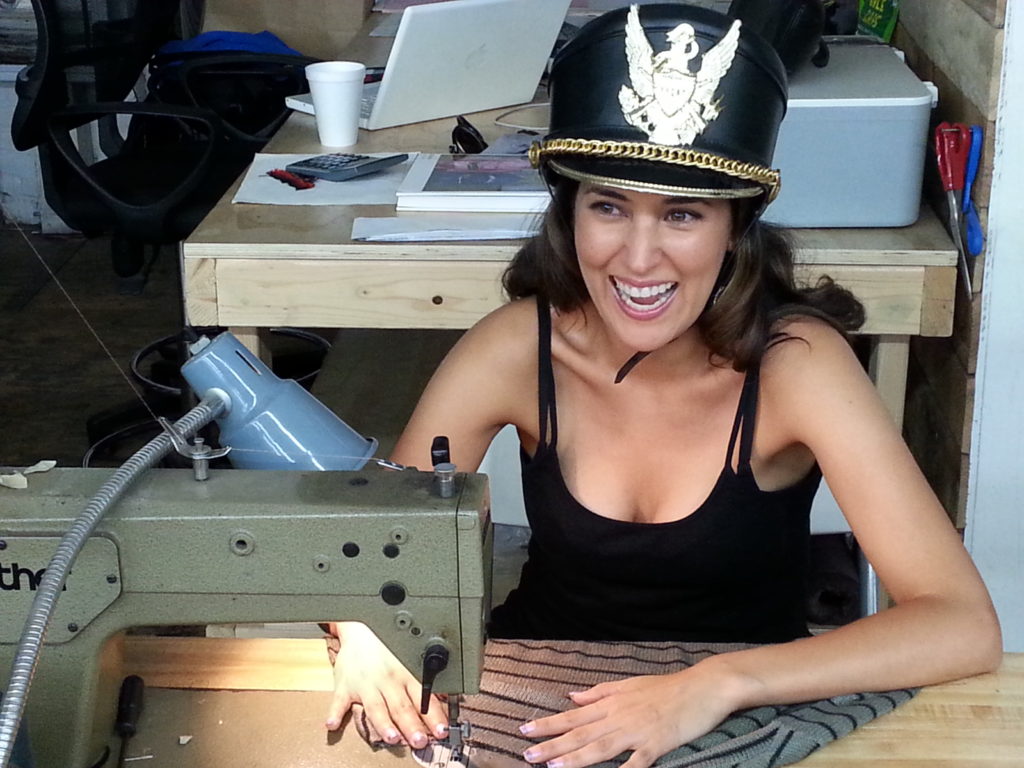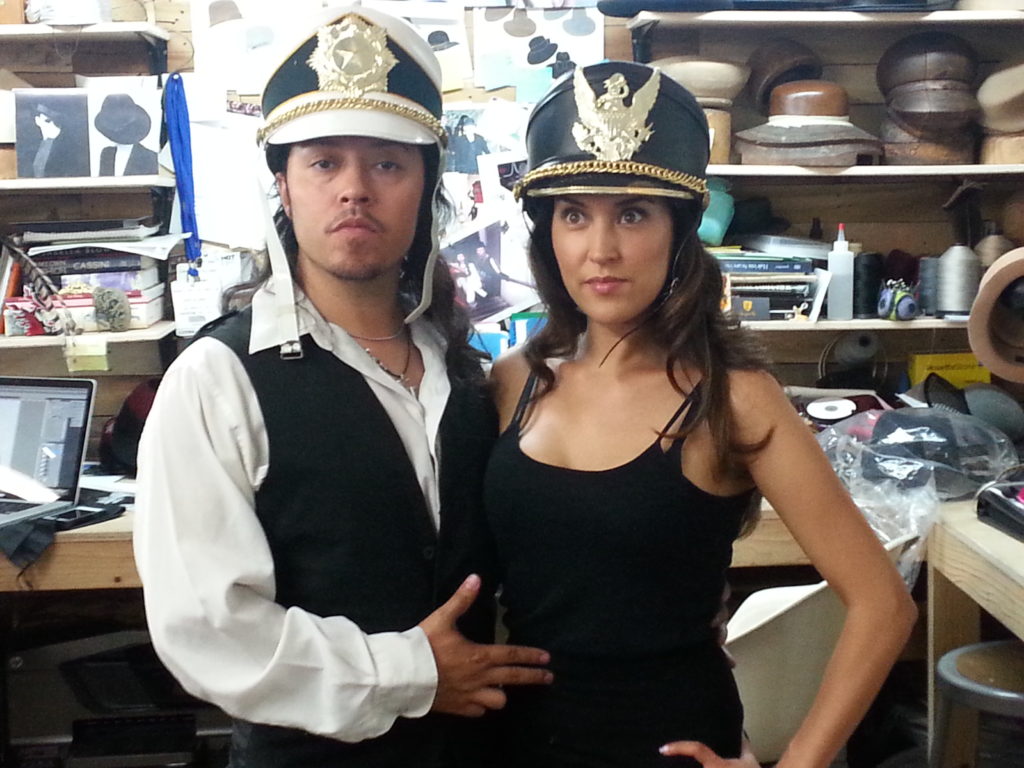 BUT, since then, many moons ago, not only has she moved into a BEAUTIFUL space in DTLA, but she has been all over the place- People Magazine, E Online, Pop-Sugar, Bravo Tv, Teen Vogue and even Vanity Fair- just to name a few. She is designing and making hats for celebrities, like Lady Gaga and several other A-List-ers and is one of the leading female designers in Los Angeles and around the globe!
I stopped by her new space in DTLA a few weeks ago and just, W O W. The entrance is lined with hats of all shapes, sizes, and colors and she even has 2 antique chairs with a mirror that swivels around your head as you turn in the chair- it's like being in a couture-hat-heaven.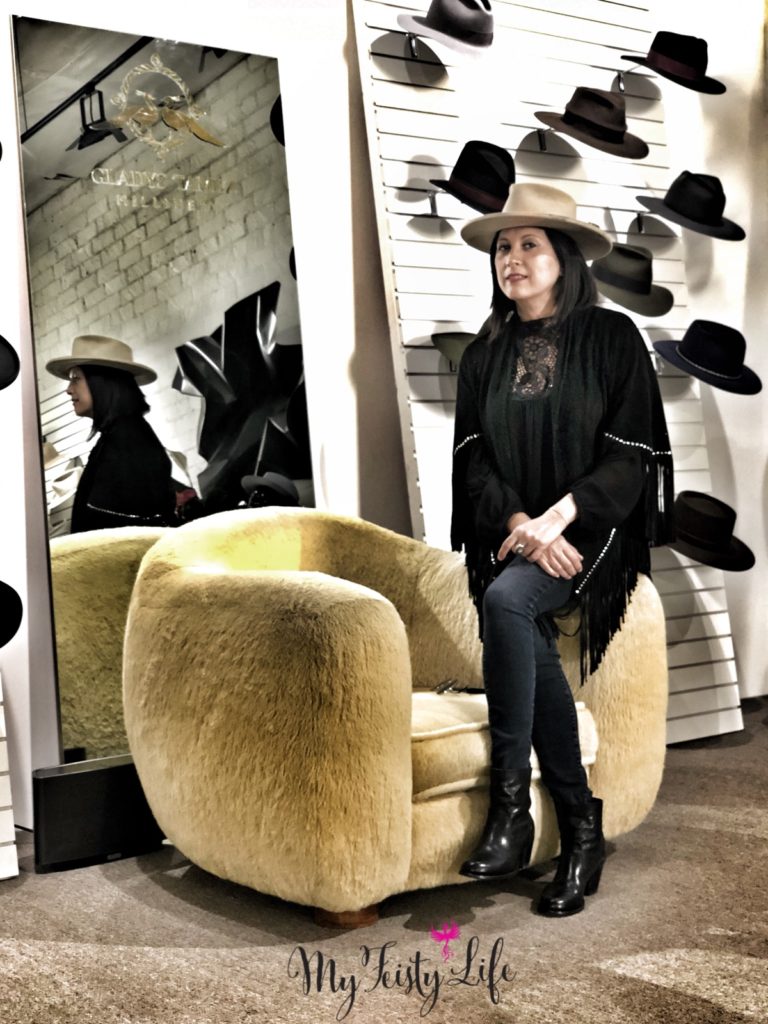 Heading into the showroom, the large space is adorned with art pieces and even more stunning hats and there is this artistic vibe that can only be described as magic Gladys energy.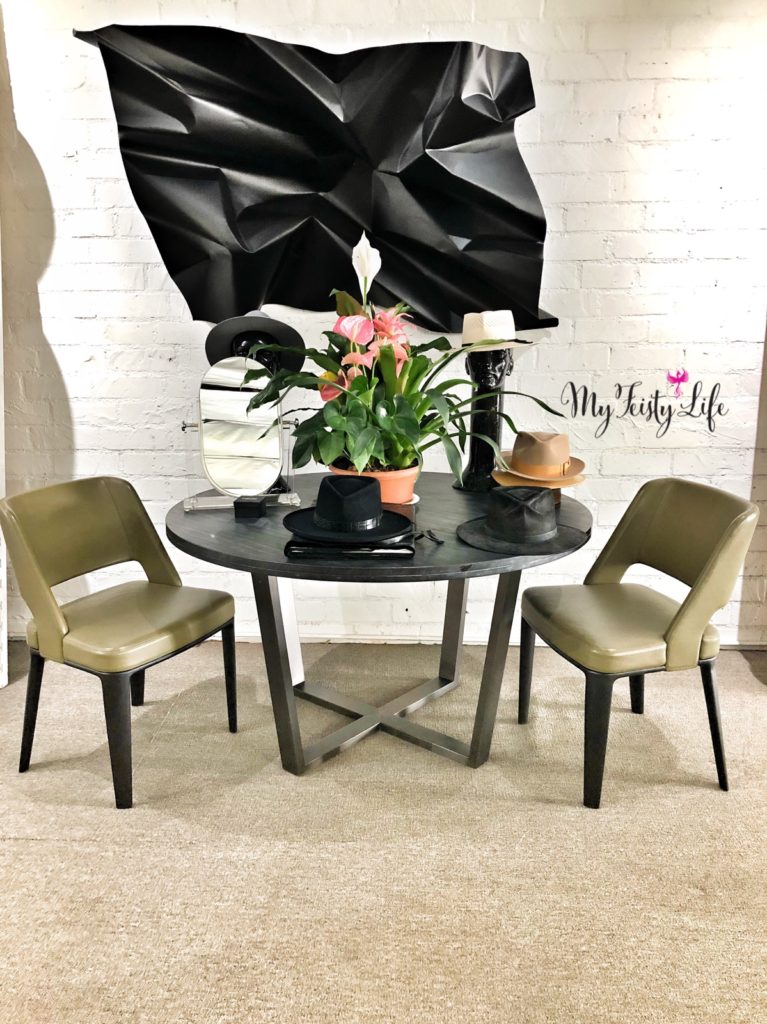 adsense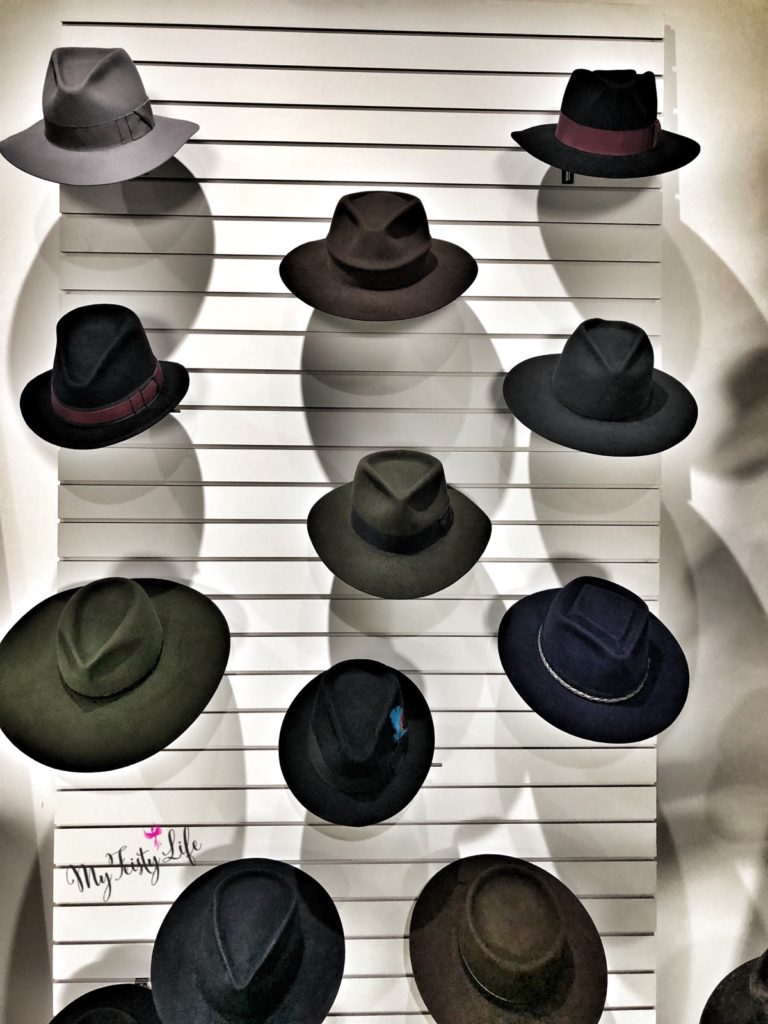 She pulled a few hats down and casually said, "Here, try this one." to which of course, I gladly accepted and beamed with excitement as I looked in the large mirrors that surrounded me- ALL of her hats felt and looked like they were made for me and only me! Gladys Tamez not only is always ahead of the trend but she has this incredible knack for fashion and style that, in my opinion, is second to none!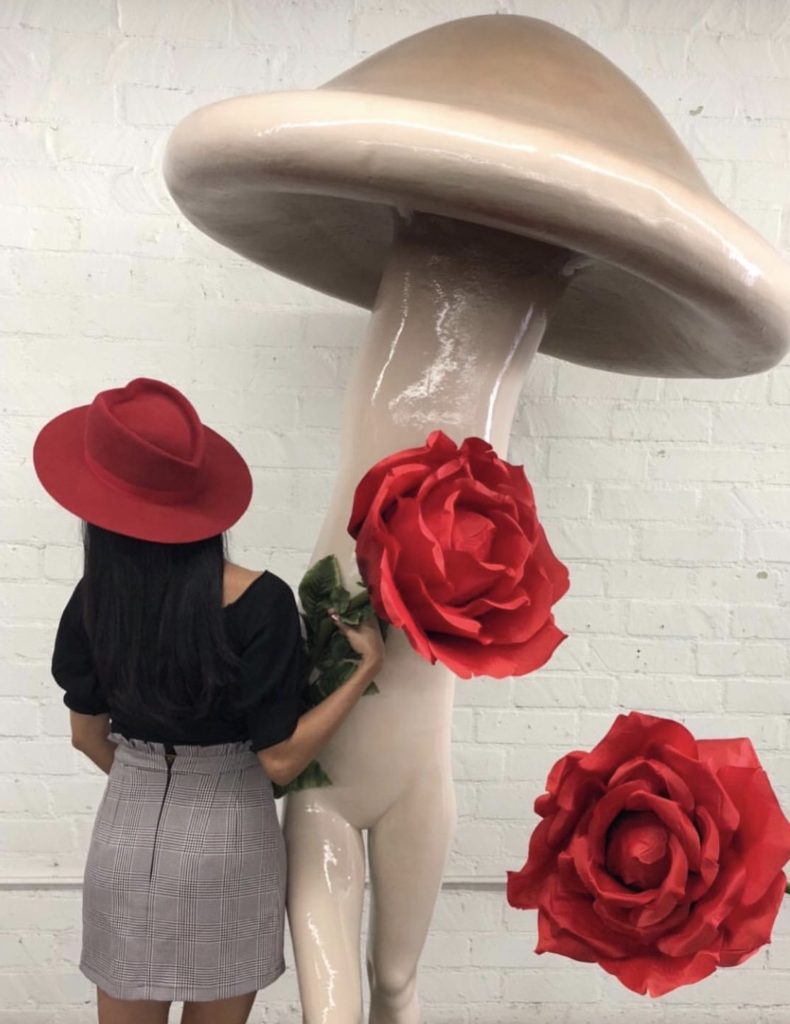 Being there in the flesh and getting your very own custom Gladys Tamez hat, is something I highly recommend-especially for all of you fashion-forward, stylish lovelies out there! I honestly never knew there were so many ways to make or wear a hat before I met Gladys and I learned the true value of a custom-made hat…bottom line, spend the money! She is beyond worth it. #truth
I am a huge fan and I am so happy for her and her team- I couldn't be more proud of her and I can't wait for all of the even more amazing things coming her way!  Be sure to check out her site and follow her on Instagram for updates and all things fabulous, by clicking here.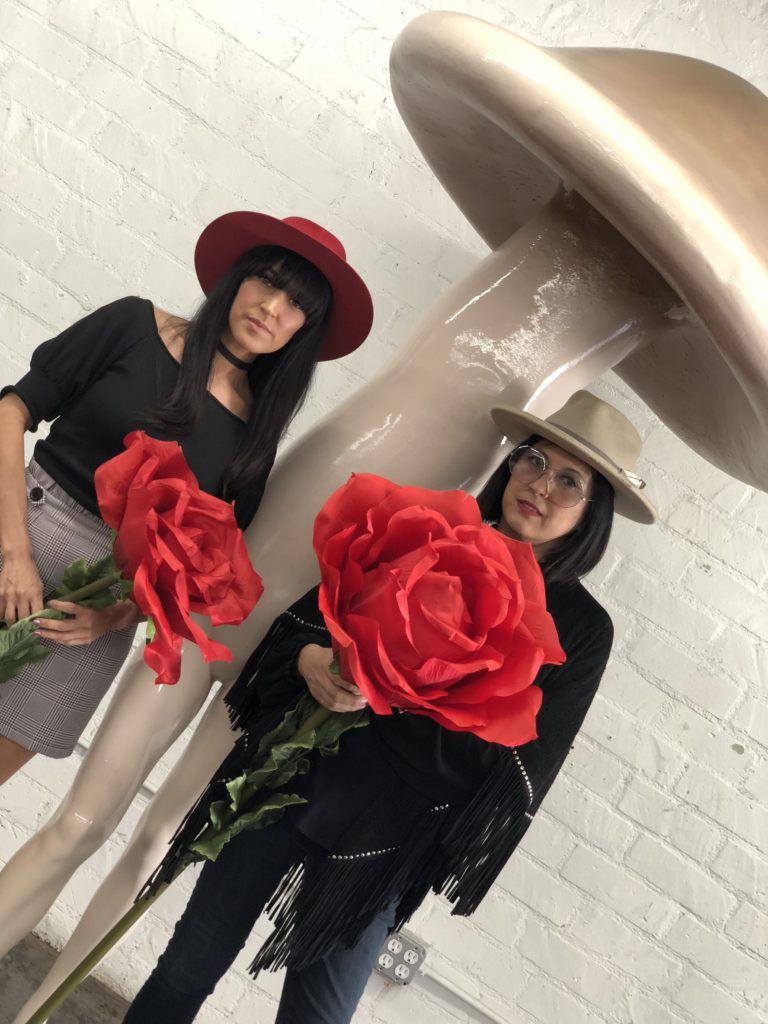 I mean, YOU GUYS- come on…..this hat!!!!! #OBSESSED!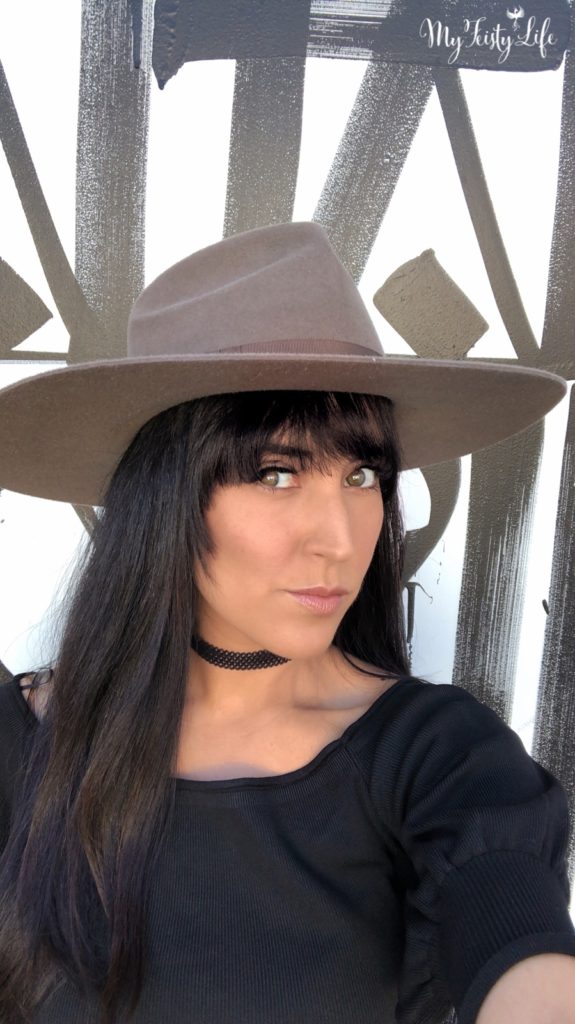 What's your favorite springtime accessory? I'd love to hear from you- comment below and share this with your fav fashionista!
Have a fabulous week!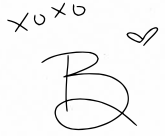 adsense