Feisty B Episode 6- Meeting, Work, Auditions & Tears
adsense
As artists, it's really easy to get caught up in the things that are not going right, rather than focus on what IS going right…. right?! The life of an artist is not a simple or easy one, but then again, nothing is ever easy, what's the fun in that?
This day was a challenging one that's for sure but, the one thing I took away from yesterday, was to CELEBRATE, BE GRATEFUL AND FOCUS ON THE POSITIVE WHILE STILL ACKNOWLEDGING THE NEGATIVE. Taking time to reflect after a day like this one has proved to me that I AM ENOUGH and reminds me to just keep focusing on the work and everything will work itself out.
CHECK IT OUT AND LMK IF YOU CAN RELATE IN THE COMMENTS IN THE VIDEO AND BELOW! OH, and PLEASE like, comment and SUBSCRIBE and also, feel free to share with anyone you think needs it!
Thank you SO much to everyone who is watching and sending me messages of encouragement!
You all make me smile!
Below is Episode 6 of Feisty B!
Enjoy amigos!
GRACIAS!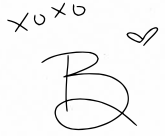 adsense