It's Fri-yay and I don't know about y'all, but me, myself and I, are still pretty wiped from last weekend!
And, now with the Oscars officially over, but the memes not even close to being over…EVER, and LaLa Land commuters, finally able to use Hollywood Blvd. all the way through, oh wait, no they can't Beauty and the Beast is premiering this week- crap…well, almost able to use Hollywood Blvd again, I thought I would fill you all in, on a 3 of really cool events, that stuck out to me amongst the craziness, that I had the opportunity to attend!
1) Roman Media's 3rd Annual, Pre Oscar Event: Celebrating Women in Film and Diversity in Entertainment
Michelle Romano is an actress, producer and CEO of Roman Media. She is an all around, lady boss and we had the pleasure of attending her, jam-packed, event, at Boulevard 3, on Sunset Blvd on Thursday. There were awards handed out, lots of dancing, mixing and mingling and a fashion show, featuring one of my #fav designers, and go-to I need a gorgeous one of a kind dress for a carpet event… Mr. Shekhar Rehate! The show, which was a beautiful display of colors and glam, was worth the wait and I am lucky enough, to have worn one of his gowns to this event, as well. It was a fun night with great company and I am so excited to see what is coming up next, for Michelle and Roman Media. Thank you Shekhar and thank you Michelle for all that you do, for women in film and for having us!
2) Billy Morrison and Plastic Jesus present:'Anesthesia – The Art Of Oblivion'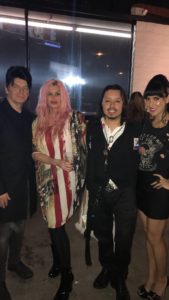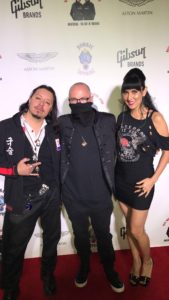 This was such a bold display of beautiful, thought-provoking art! The art was awesome, to say the least. And, being that it was a Friday, in Hollywood, this event was packed! From guitars displayed, as though they were so heavy, they broke the ground beneath them, to the larger than life, display of a gold, plastic Jesus, with colorful carnations, (given to us all, upon entering the exhibit by men dressed as police, in riot gear), to my personal favorite, a large black canvas mural with black glitter words, "Stop Making Stupid People Famous". We LOVED this art show and all of the Rock legends who came out to show their support. Carlos, was beyond excited, as he chatted it up with 2 of his idols, Billy Idol and Gary Newman. All in all, this was much-needed and a reminder, that we will never let art perish! Long live artists!
3) One Under the Sun Film Premiere
This Indie film is a true testament to how far Indie film making has come. To think there was a time where Independent films didn't have a shot at being shown, at a mainstream theatre, like the Regal or Arclight. It's so great to see artists working so hard to get their voices heard and their films seen! This production, even made shirts, astronaut key chains,(see pic below), bookmarks and mini posters, to give to their attendees! LOVE good marketing and being in the company of creative peeps!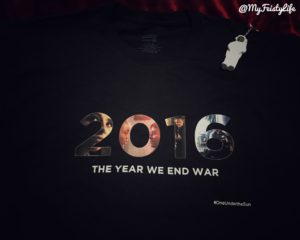 This premiere took place on Saturday evening, in downtown Los Angeles and aside from the INSANITY, that is LA traffic, especially on a weekend, the event was easy to find, organized and actually started pretty close to on time. (shocking) The film was full of diversity and the lead actress, Pooja Batra, is a former Ms. India! The film also stars, Gene Farber and Ava Cantrell. The synopsis of this film, according to their FB page is a pretty accurate description of the film and I am grateful to have been invited to attend!
Here is the synopsis: Astronaut Kathryn Voss, sole survivor of a disastrous space shuttle mission, is a distraught mother desperate to reunite with her terminally ill daughter but becomes a wanted fugitive after discovering she possesses an extraordinary gift.
Written by: Vincent Tran (Screenplay by: Katherine Tomlinson) Directed by: Vincent Tran and Riyaana Hartley and produced by: Sunny Vachher – Producer, Anthony Finno – Executive Producer, Heather Cline – Executive Producer, Mike Leblanc – Executive Producer, Daphne Boyle – Executive Producer, Gayle Ann Essex – Executive Producer, and Danny Saab – Executive Producer.
Congrats to all of the cast & crew and everyone, that was part of this film!
Be sure to check out their trailer & help support Indie Film!
Whelp, there you have it! And on that note, I am hitting the hay…it's only 4 am. #zzzzz
PS. What did YOU do on #OscarWeekend??
XO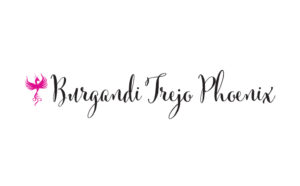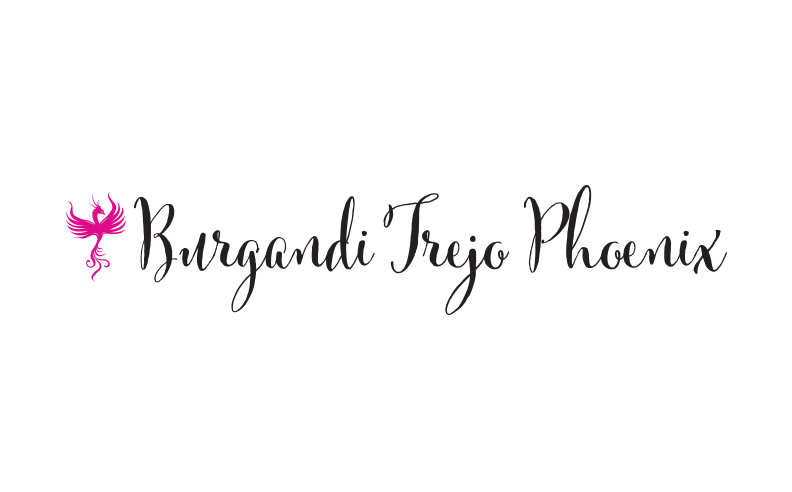 PS Follow my blog with Bloglovin
adsense