They STILL need OUR help! Hurricane Season isn't over yet!
adsense
While Harvey, Irma, Jose have passed, 2 new storms named Maria and Lee are just getting started. It's insane to me how many hurricanes and tropical storms have gained momentum and destroyed so many cities in their paths! And, it seems like the second one is losing speed, another one is looming close behind.
We are all heartbroken for the families and states that have been affected and as much as so many of us would like to help, front and center, a large majority of us are just not able to leave our homes, jobs and families right now. So, I started thinking about other ways for all of us could help out. A few weeks ago, I wrote an article with a list of local places to donate to in the Houston area after Irma hit, but since unfortunately so much more destruction has occurred since then, I felt compelled to write something that had links to nationwide organizations that I personally think need some serious support.
So if you're looking for ways to help out and you can't be there in person, here are a list of 5 awesome organizations that are worth donating to.
1) Humane Society International: This organization is on the ground, rescuing abandoned pets and animals of all types, that have been mis-placed due to the storms. These amazing people are some serious hero's and if you're like me and love people more than animals, (sorry not sorry), send some love and money their way!
2) All Hands Volunteers works on damaged homes and removes debris from disaster areas. According to their website: All Hands is a US-based, 501(c)3 non-profit organization that addresses the immediate and long-term needs of communities impacted by natural disasters by engaging and leveraging volunteers, partner organizations and local communities. To read all about the awesome things they do and stand for, click here.
3) Americares takes medicine and supplies to those in need. Especially after a major disaster, it's so important to get supplies to those who depend on insulin or oxygen etc. "Americares saves lives and improves health for people affected by poverty or disaster so they can reach their full potential." Click here to read all about them!
4) SBP a national disaster recovery nonprofit, will conduct damage assessment and help residents rebuild. "We shrink the time between disaster and recovery. We can't prevent natural disasters. But we can prevent some of the suffering they cause. By increasing resilience before disasters occur and streamlining the post-disaster recovery process, we're able to fortify people against unnecessary stress and trauma." To read all about this organization, click here.
adsense
And last but certainly NOT least, an organization whose focus is worldwide,
5) UNICEF USA: "UNICEF USA helps save and protect the world's most vulnerable children. Rated one of the best charities to donate to, 90% of every dollar spent goes directly to help children.Founded in 1946 to help children suffering in the aftermath of World War II, UNICEF provides children and families with disaster relief whenever emergencies strike. Every year, UNICEF responds to more than 250 emergencies—from conflicts to natural disasters."
THANK YOU TO ALL OF THESE WONDERFUL ORGANIZATIONS FOR ALL YOU DO!
There are SO SO SO many more amazing organizations to give to, so if none of these resonate with you, that's ok choose one or several that do! BUT, before giving to just anyone who claims to want to help, check out Charity Navigator and enter the name(s) of the charity to see how they rate and most importantly, make sure you or someone you know isn't getting scammed! If you happen to come across any shady af organizations, report it by clicking here!
Comment below with your favorite organizations and help us all be more informed about the ways in which we can all #giveback!
Have a great weekend!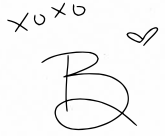 adsense